I'm about a pound and a half to my goal for the week, with two days left before the weigh-in. But before we get into that, let's talk about Wagyu beef.
Wagyu beef is "arguably the best and most expensive beef money can buy". I'm not going to argue either point. I started buying beef from a (relatively) new food startup a couple of months ago, CrowdCow. It's basically a crowd-sourced beef service — ranches sell off portions of specific cows to people who pre-order them online. I ordered a share of Wagyu through them a couple of weeks ago. It was really expensive, but I happened to have a bunch of credit with the them due to a couple of innocuous incidents (missed shipping date on another order, etc.), so I used that credit to help pay for a share.
Well now I don't know if I should be thankful or remorseful because after eating one of the ribeyes, I can't stop thinking about the steak. I tasted just a little bit of the fat that came off the steak while it was resting. (I usually use the fat from the steak to cook some veggies as a side dish.) One bite and I could already tell that the steak was going to be really good.
Even then, I still wasn't prepared for the steak itself. Oh my goodness, that was so good. I'm salivating right now, just thinking about it. I won't even try to describe it. If you've ever enjoyed a steak, just imagine that, times a hundred.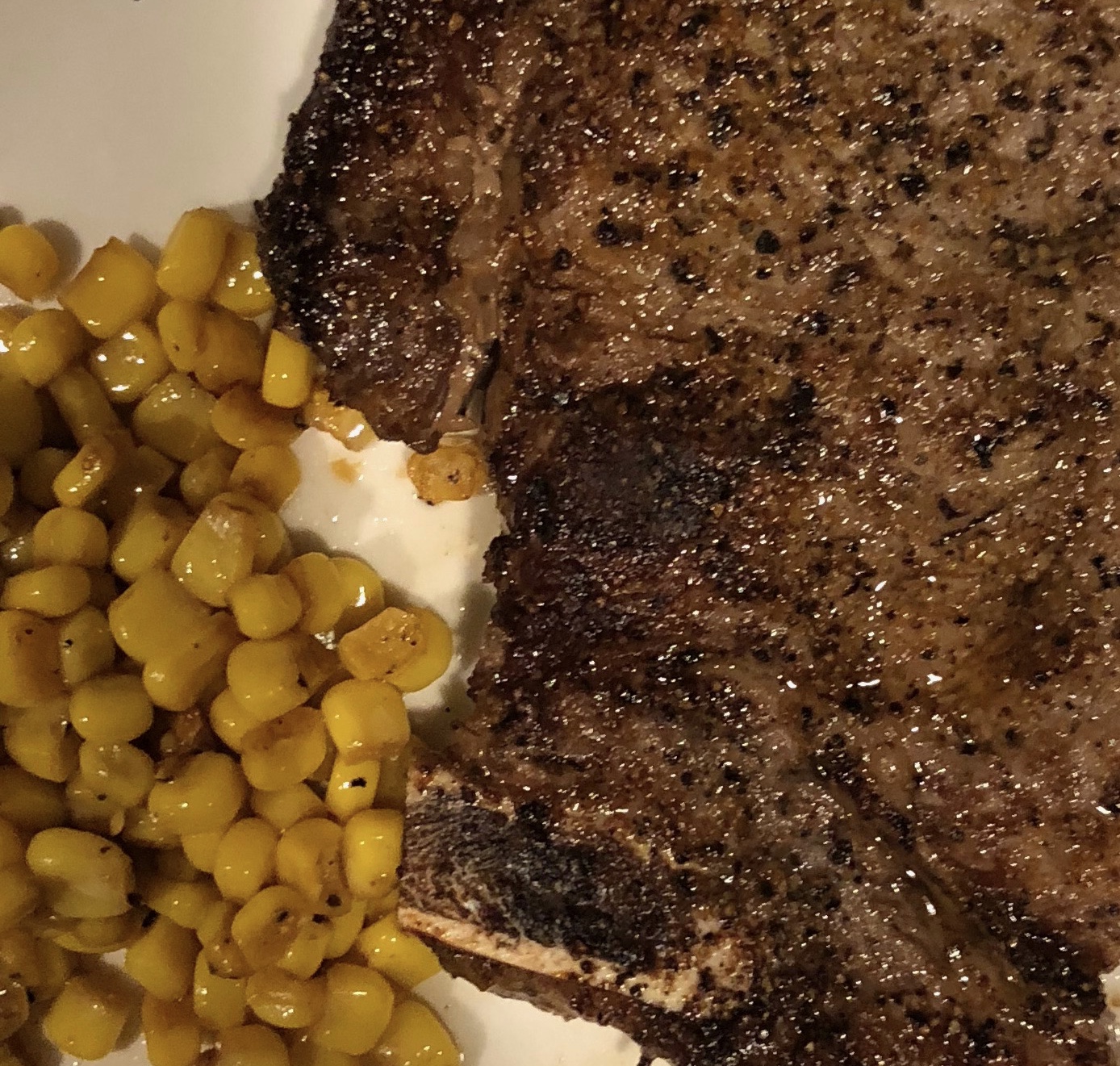 I didn't even get what could be considered top of the line Wagyu. My share was from an American ranch doing their first attempt at it. And yet it was by far the best piece of steak I've ever had in my entire life. I'm seriously considering going full starvation mode for two weeks at a time so I can afford a ribeye twice a month. Really — I have no idea what I'm going to do. I still have two denver steaks and one ribeye in the freezer. I'm going to portion those out over the next couple of weeks, then figure out (and convince my wife) to spring for another share next time it comes up.
Anyway, about my weight. Yes, I'm a pound and a half over my target with two days to go. One reason for being a little behind this week is that after the Wagyu Sunday night, we had some company over for dinner on Wednesday. I decided to cook up some of the Wagyu ground beef that came with my share. We put that over some brown rice and served it with a little corn. It was a pretty good meal. It wasn't the experience the ribeye was, however.
I'll be eating a lot of cheerios, granola, and plain bread today and tomorrow to get me to my target. You can guess what will be defrosting in the refrigerator Saturday night.