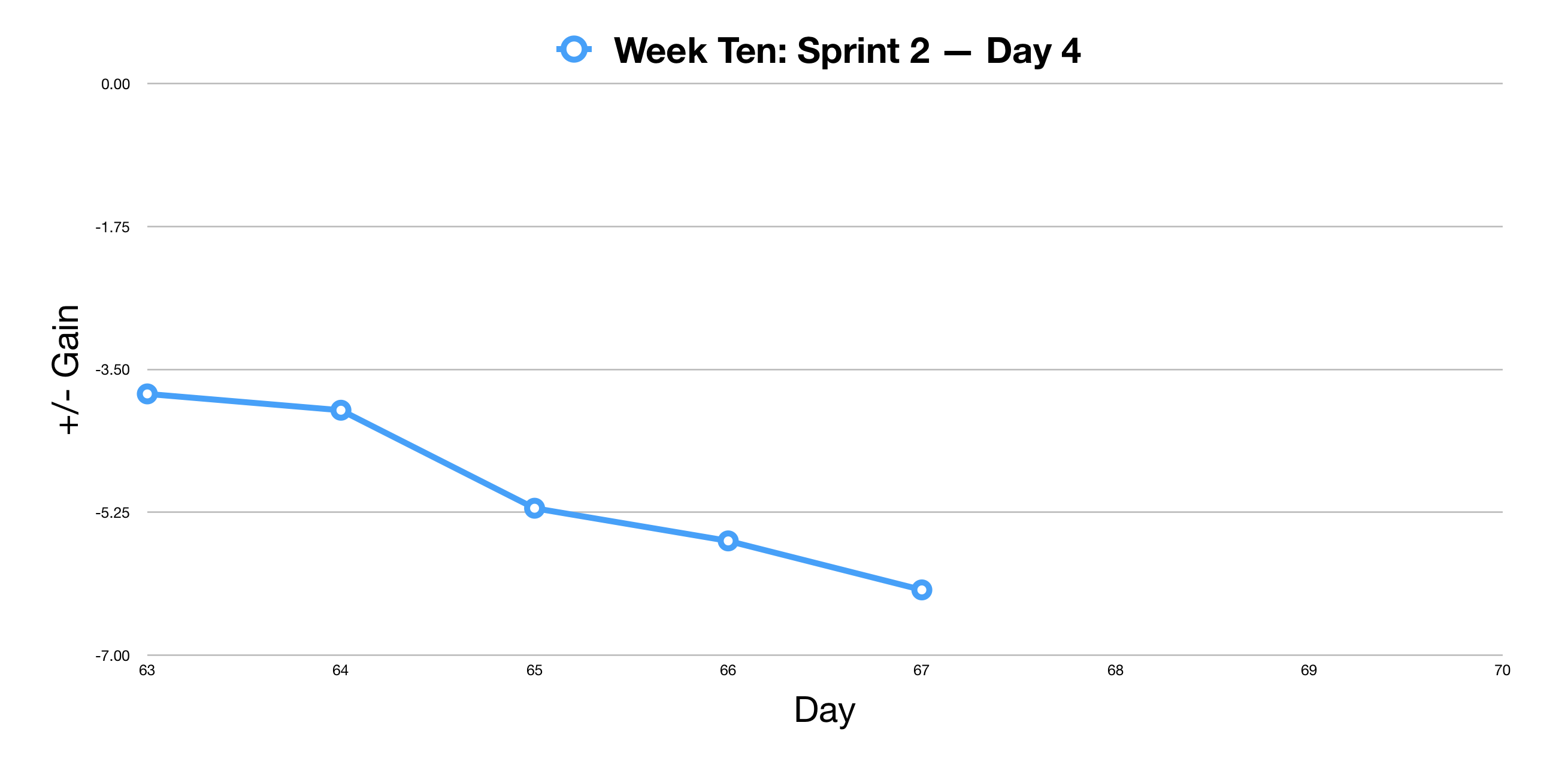 I dropped about three-quarters of a pound yesterday, not quite the full pound I thought I could do. Now, I'm considering my options for what would constitute a successful week or not.
If I get back to my pre-Vegas weight, another pound and a half drop from here, I think I will consider that a wash. That would put me two weeks and two pounds behind schedule. In that event, I think I would have to push my target date back a week.
If I get below my pre-Vegas weight (by another pound or so), then I will consider that progress made (though not the full success). In this case, I would need to do another sprint before week fifteen to get myself completely back on track. I think it would be doable.
So there's my goal: drop at least another two pounds before Sunday. This will allow me to still hit my original target date by executing another sprint sometime in the next month. I still haven't done any major exercise this whole time. I may put in a rowing session or even a full surf sometime in the next day or two. If I do that, I'll have to be careful not to overeat in the hunger aftermath.