It's week ten, and I've dropped a little less than nine pounds. That puts me a week behind schedule. The tardiness is the result of a trip to Vegas eating at multiple good restaurants, of course. The actual damage done was much worse than just one pound, but last week's sprint brought me back to within striking range of my fifteen pounds in fifteen weeks goal.
So now, I have five weeks remaining with six pounds to drop. As the past ten weeks have shown, this is completely doable even with two trips to Vegas: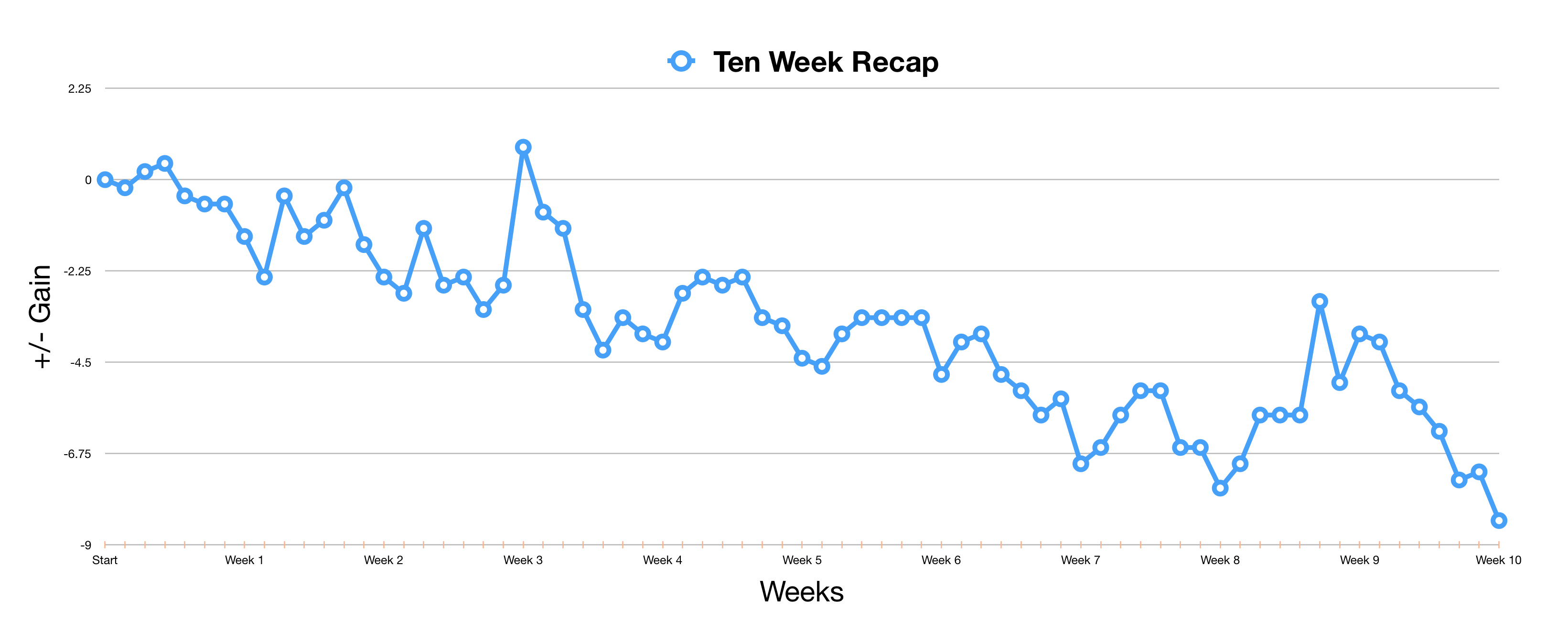 I don't think I have any huge party plans coming up for the next several weeks, so I should just make steady progress the rest of the way. If I find myself needing an extra push around week twelve or thirteen, I'll schedule a sprint for week fourteen to get myself over the top.
Metrics:
Targeting a fifteen pound loss at one pound per week:
Week 10




=======


Current     : -8.4 lbs
Weekly Rate : -0.84 lbs / wk
Projected   : 04-Nov
Original    : 21-Oct