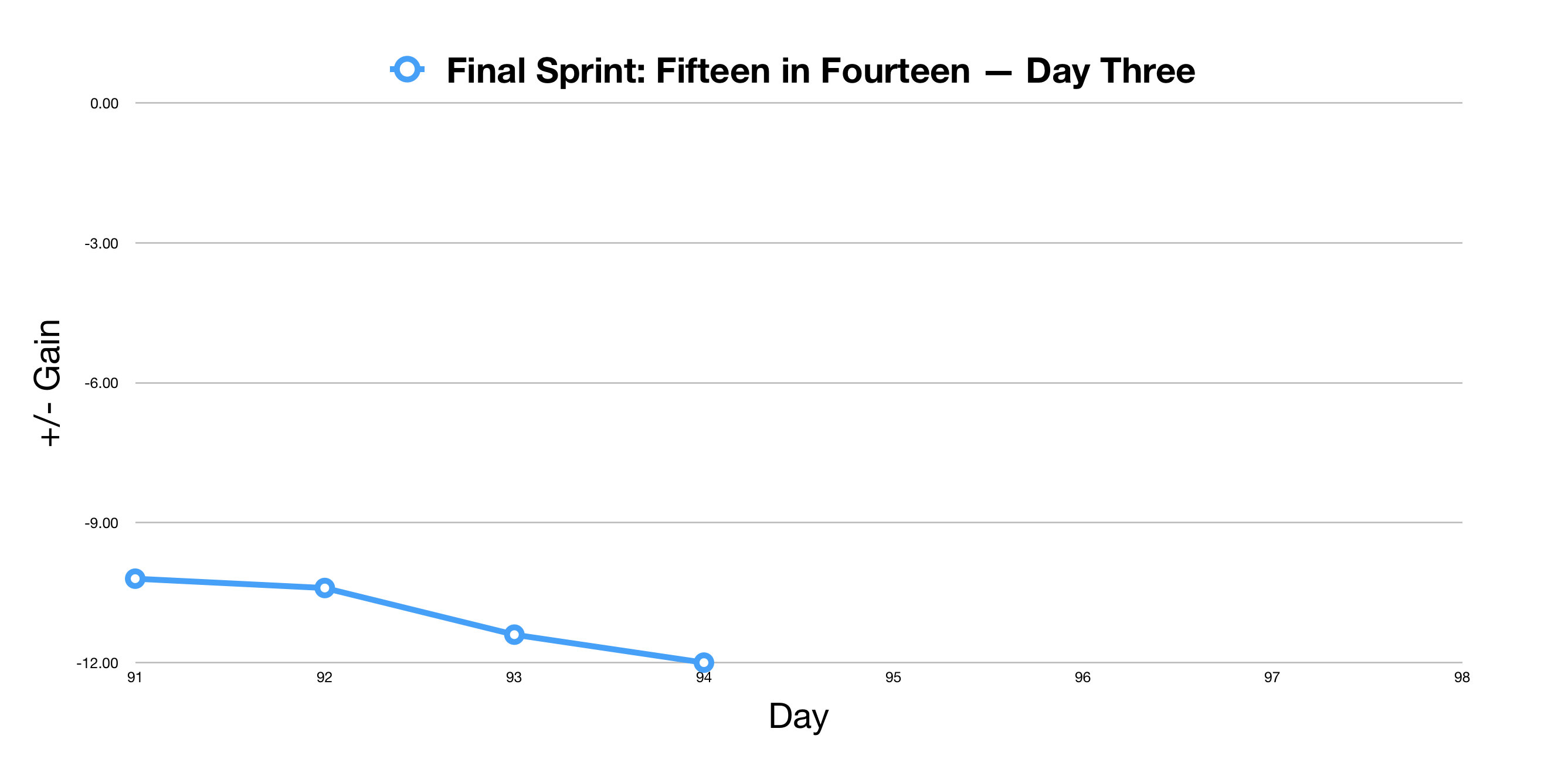 Well, I got rid of that rounding error.
Exactly three pounds to go with eleven days left — so that's a pound every three and a half days? That still sounds difficult. And given the almost two pounds I've dropped so far this week, I'm expecting the rate to slow down a little bit over the next couple of days.
Until the rate does slow down, I'll keep doing what I've been doing.
What I ate yesterday:
bacon rice with eggs
cereal + granola + almond milk
some more yakisoba with brown rice
a banana
a few mini-donuts
and, of course, lots of coffee